Overview
The Strategic Communications team provides public information, crisis communication and social media support to the Colorado DHSEM. A public information officer is available 24/7 for media requests. The public information can be contacted by email or by calling 720-432-2433.
Information Topics
Strategic Communications Team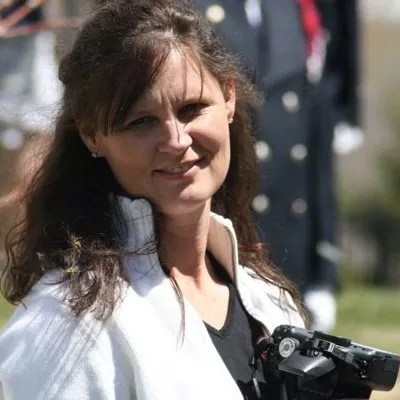 Micki Trost is the Colorado Division of Homeland Security and Emergency Management (DHSEM) Strategic Communications Director/ Public Information Officer (PIO).  She is based in the Centennial DHSEM Office.  She joined the State of Colorado in November 2011 as the division's PIO.  Trost also acts as the State PIO for the Chemical Stockpile Emergency Preparedness Program (CSEPP).
Trost has worked numerous Colorado disasters and incidents in the State EOC and onsite and local incident command posts.  The incident support to historic floods in 2013 and 2015, wildfires [High Park Fire, Waldo Canyon Fire, Black Forest Fire and West Fork Complex fires], Aurora Theater Shooting, and Jessica Ridgeway Murder in addition to being the lead PIO (ESF-15) for all State EOC activations.  She also leads the Colorado Virtual Operations Support Team during the 2015 Planned Parenthood Shooting in Colorado Springs.
Prior to joining DHSEM, Trost was a Public Information Officer and Life Safety Educator for nine years at West Metro Fire Protection District in Jefferson County, Colorado.  In this role, Trost responded to large-scale all-hazards incidents and provided media/community relations, victim assistance, and incident documentation through photography and videography.  In addition, Trost coordinated life safety programs focused on fire safety and injury prevention.
As a public information officer, Trost responded to hundreds of local residential fires and large-scale incidents including the Deer Creek Middle School Shooting, county level wildland fires and other all-hazards scenes. She is a member of the Jefferson County IMT PIO team.
Trost has been an active member of the Emergency Services Public Information Officers of Colorado (ESPIOC) for the past ten years and is a past board member.  She was awarded the ESPIOC 2014 Public Information Officer of the Year.  In 2010, Trost was awarded the Shriner's Hero Award for assistance to fire victims.
Trost is a 2017 graduate of the Naval Postgraduate School with an M.A. in Security Studies focused on homeland security.  She graduated with honors from Regis University and earned a B.A. in Communications.